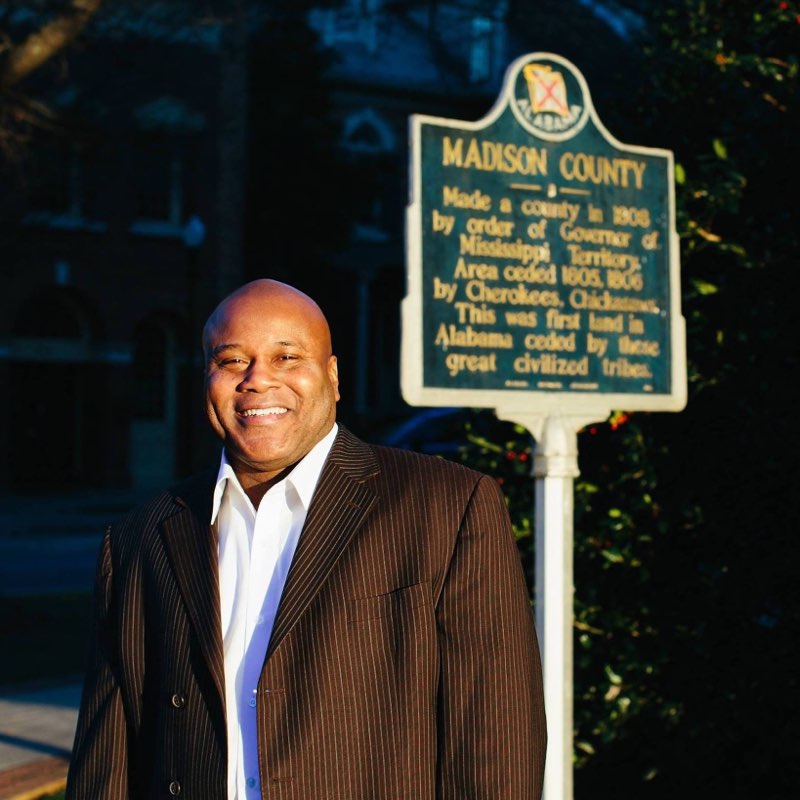 William H. Hampton is a native of Huntsville-Madison County, Alabama. Educated in the Huntsville City School System during the 1960s and 70s, William was one of the first African-American students to attend Farley School, and Weatherly Elementary School.

Hampton is active in preserving African American history in Huntsville-Madison County. He is one of the organizers of "Festival of Voices", a cemetery stroll at Huntsville's historic Glenwood Cemetery where he portrays historic figures there, and at Maple Hill Cemetery. He founded Huntsville Revisited Tours, providing guided tours in the community, and he shares his photographs and stories documenting local history on his social media sites; Huntsville Revisited (one of the most popular community pages in the United States), Alabama Revisited, and Negro History of Huntsville-Madison County, Alabama.

Hampton has received national and local recognition for his historic preservation work in Huntsville-Madison County. In 2016 he received the National Community Service Award from the Twickenham Chapter of the Daughters of the American Revolution; the Community Hero Award from Oakwood University in 2018, and was a 2018 Black History Honoree at Madison Mission Seventh-day Adventist Church.

Along with serving as chair of this committee, Hampton is a member of the local William Hooper Councill Alumni Association and the Huntsville Historic Society Marker Committee, and a board member of the Scottsboro Boys Museum and Cultural Center and the Huntsville Pilgrimage Association.

Professionally, Hampton serves as Food and Nutrition Supervisor at Huntsville Hospital, a volunteer instructor for LearningQuest, and a consultant for Earthscope Environmental Education Department – Huntsville City Schools.